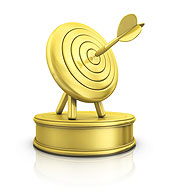 NANT honors technicians and individuals who have been supportive of technicans at its Annual Symposium. It presents the following awards:
Torchbearer
The Torchbearer Awards are given to individuals and organizations that help carry the light of NANT to all corners of the nephrology profession.
Mark Rolston Award
Given to an individual who has worked tirelessly on behalf of technician certification legislation.
Dennis Kennedy Award for Chapter Development
Dennis worked tirelessly in the early days of NANT to help develop chapters and to recruit members.
Jim Boag Lifetime Contribution
The Lifetime Contribution Award is given to an individual who has demonstrated that their commitment to nephrology technology is not a flash in the pan. In 1999, this award was named in memory of Jim Boag. This was but one small way to honor the many contributions that Jim made to NANT and nephrology technology.
President's Award
The President's Award is the highest honor that NANT can bestow upon a member of the nephrology community. The inscription on this award notes that this award is given with deep appreciation for a career of leadership in education of nephrology practitioners, an unselfish contribution of time and effort the professional growth of others and dedication to the growth and success of the National Association of Nephrology Technicians/ Technologists.
Click here to see a list of NANT award winners since 1996. (PDF)