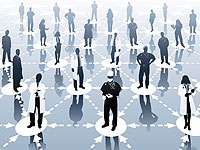 Join NANT today and be a part of the only association for clinical and biomedical technicians in the United States. Our membership benefits include:
Newsletter mailed to the address of your choice
Electronic newsletters sent to email address of your choice
Discounts on publications that are helpful in studying for technician certification exams
Reduced fees for the Annual Symposium held in March of each year
Free quarterly webinar for contact hours
Reduced fees for monthly webinar series, which provide contact hours for recertification without any travel costs
Complimentary subscription to key nephrology magazines
Membership card with your membership number
Ability to renew your membership online, using your credit card
Opportunity to volunteer to work on a national committee or project with technicians from around the country
And more...
Go to our online membership application and follow the instructions to set up your account.
Special Membership Offer
Three technicians may join NANT at the same time and pay only $33 each! To qualify, you must submit your memberships at the same time by sending the applications and the payment information in the same envelope. OR - print the form, complete the membership and credit card information and either fax together or mail in the same envelope. This offer is not available through the online application process.

This is a total of $51 savings over the individual membership fee of $50 per person.

Click here to download the NANT membership brochure (279 KB pdf).
Corporate Membership
Companies that sell products and services to dialysis units will benefit from joining NANT as a corporate member. Benefits include:
Access to clinical technicians, biomedical technologists, material managers, reuse technicians and administrators that constitute the majority of the staff at a dialysis unit. Nurses and physicians cannot make an independent decision on the products used in dialysis. NANT members bring new technologies back to their clinics, including water technology, machine technology, and testing technologies. Nephrology Clinical Technicians focus on items that help patients during their treatment and recovery. Reliance on Nephrology Clinical Technicians and Nephrology Biomedical Technologists in the practice of dialysis is increasing every day.


Your support of technicians establishes a bond of common goals with your current and future customers.


NANT Corporate Member button for use on your website and in your email signatures throughout your company.


Corporate member discount for the NANT Dialysis Solutions Center at the NANT Symposium
For complete information please see the corporate membership brochure. Membership levels are:
Bronze level (includes 2 representatives) $ 750
Silver level (includes 4 representatives) $1,500
Gold level (includes 6 representatives) $2,500
Platinum level (includes 8 representatives) $5,000